Carbon Filter
Carbon Block Cartridge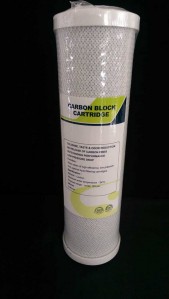 The CB5 is a 1 micron carbon block filter that reduces Giardia, Crypto, Chlorine, Bad Taste, Hair, Rust and Odour. Best suited for system that have more than 3 stages, like Reverse Osmosis.
Matrix PB 1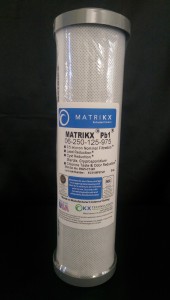 Is our top of the range filter genuine USA 0.5 micron carbon block filter that removes Chlorine, 99.9% Giardia Cryptosporidium, heavy metal reduction due to a powerful ion exchange medium, THM, VOC and other chemicals.
Aqua Pro GAC 5 Micron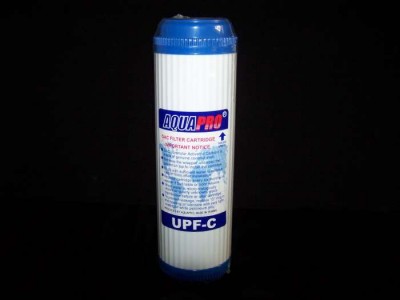 The AquaPro GAC is a granulated activated carbon filter. Excellant at removing chlorine taste and odour in situations where no pressure drop is required.
CBR2-10 0.05 Micron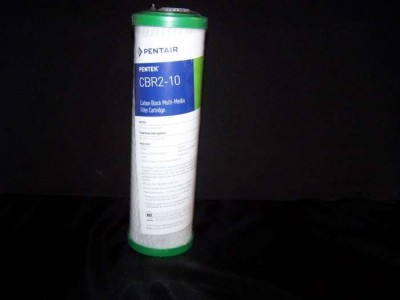 CBR2-10 0.05micron Carbon Block Multi-Media Filter Cartridge.Reduces MTBE,VOCs (volatile organic chemicals) removes 99.9% of cryptosporidium, Giardia, Entamoeba, and Toxoplasma cysts, Lead, Mercury, Chlorine taste and odour, bad taste and odour,and sediment.
GTS1-10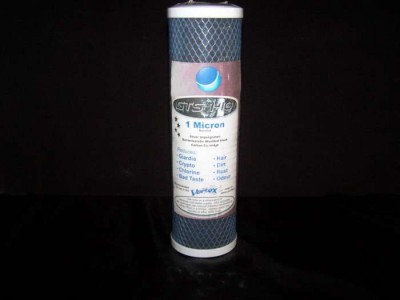 GTS1-10 1micron, Silver Impregnated,Bacteriostatic Moulded Block Carbon Cartridge. Reduces Giardia,Crypto,Chlorine,Bad Taste,Hair, Rust and Odour.
Multi-Pure CC1s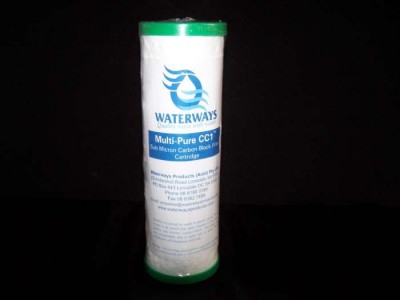 Multi-Pure CC1s is a 3 stage sub micron water purification cartridge. It has a unique seal that cannot be bypassed.Removes Chlorine 100%,E-coli Bacteria 100%,Pesticides and Herbicides 98%,and many Heavy Metals.
Omnipure OMB934 0.5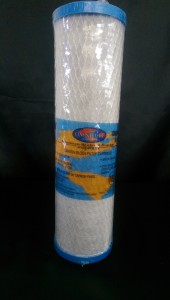 Made in USA, the Omnipure OMB934 0.5 is a carbon block filter, effective in the removal of Chlorine taste, and odour reduction, VOC reduction, cyst reduction, and cryptosporidium giardia.
The Pentek CBC-10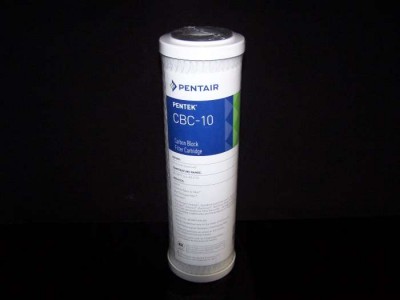 The Pentek CBC-10 is a 0.5 micron carbon block filter wich removes chlorine up to 95%, giardia, chryptosporodium 99.9%, herbicides and pesticides,odour and taste. Weighing in at 500grams of carbon this is a serious filter.